Last July, the CIDJ held their informational meeting for the start of the 2022 academic year, which presents a range of tools available for all youth information professionals. On this occasion, Visions presented its tool, the Career Orientation Assessment tool.
A preparatory event to highlight the solutions for the new academic year
During this event, youth information professionals were invited in the morning to discover and test the following solutions :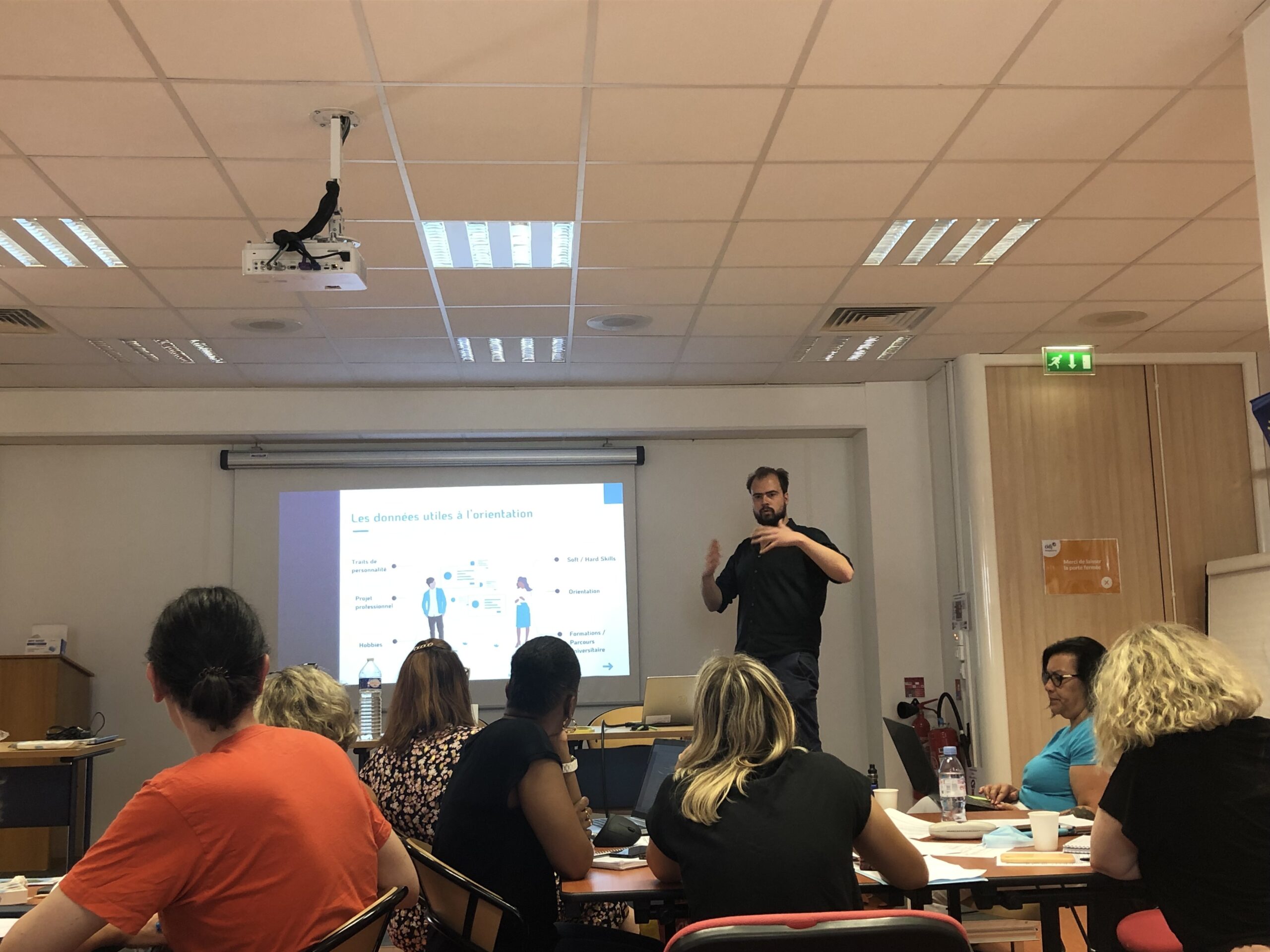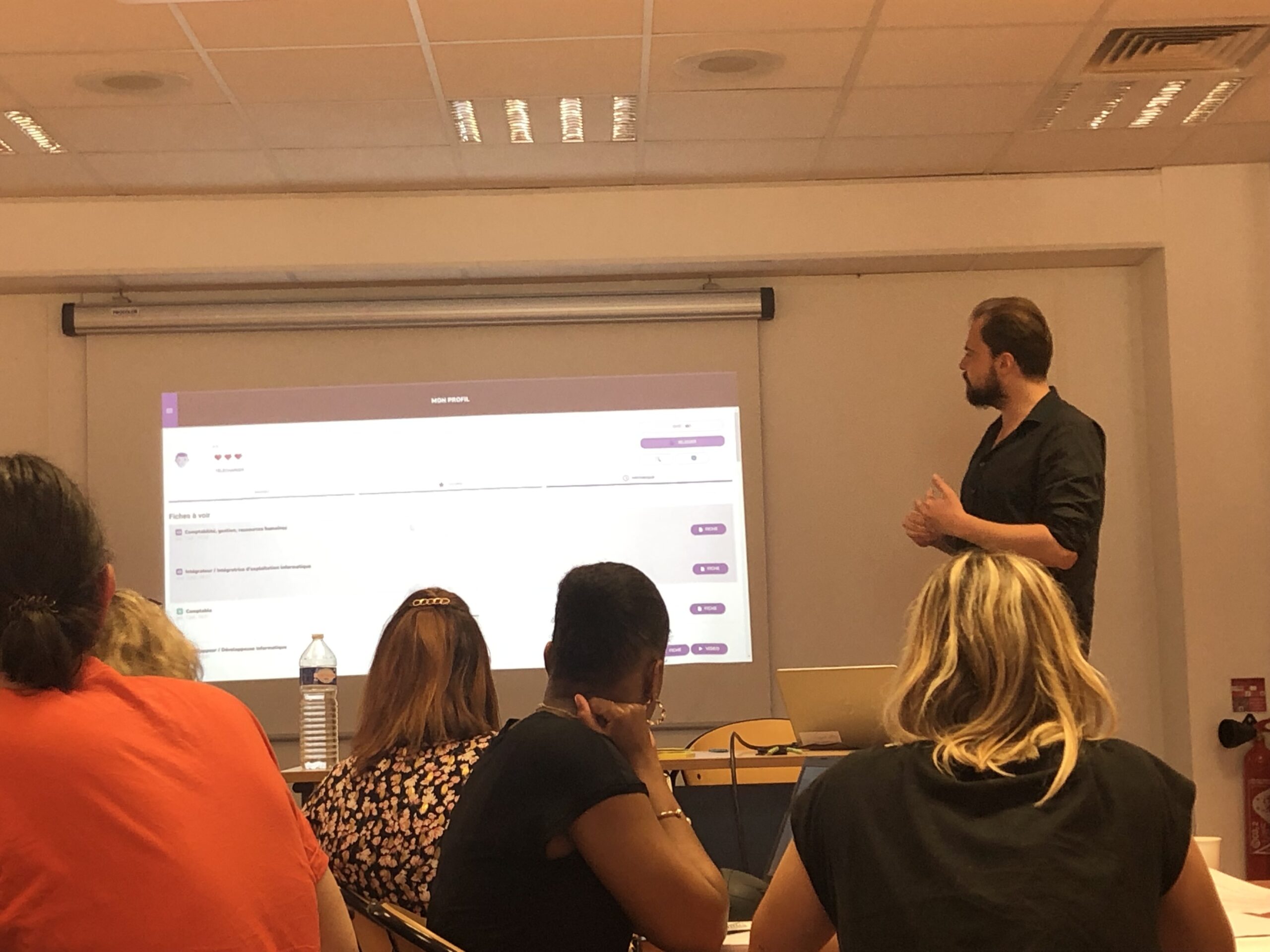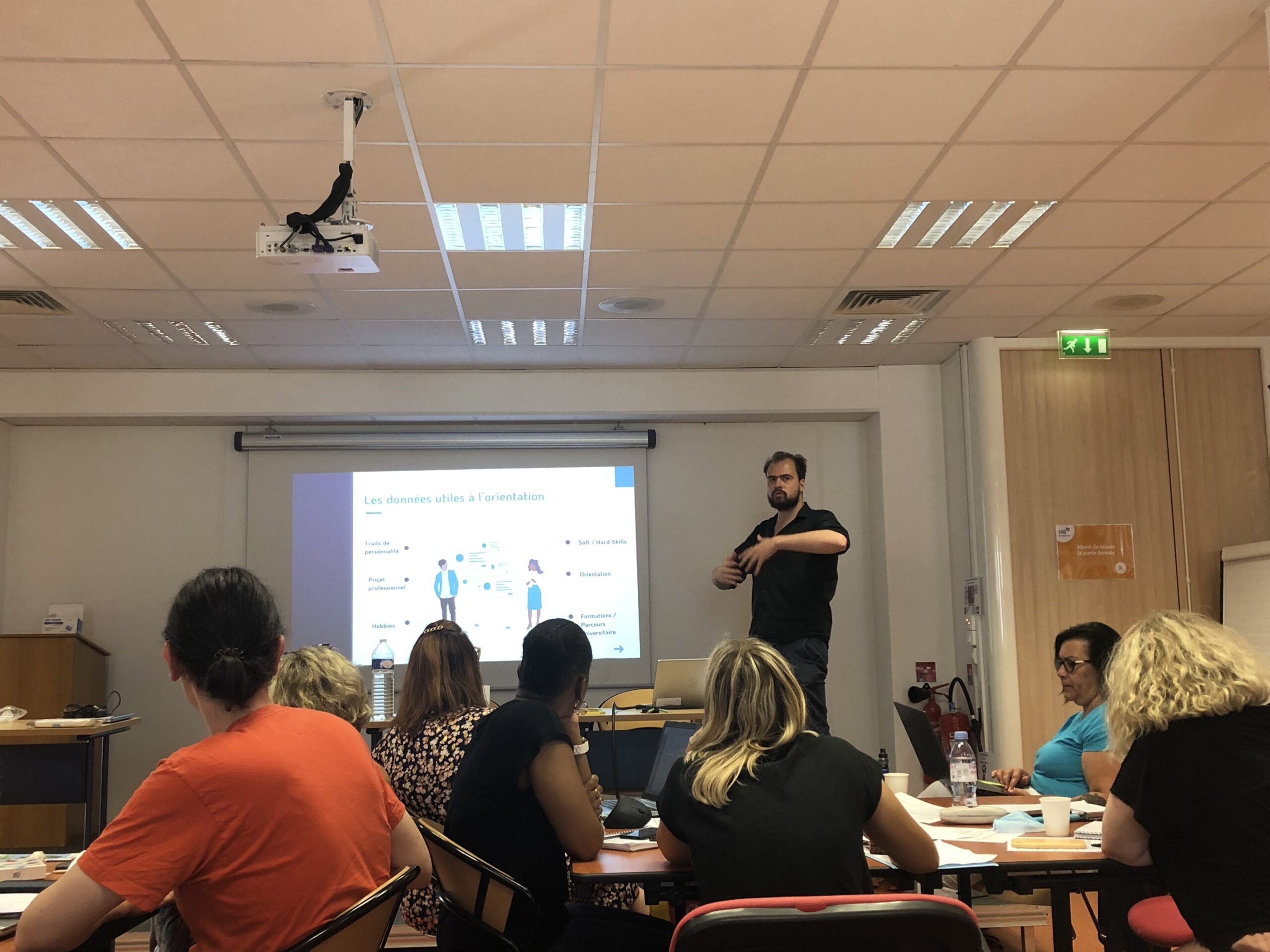 IJ Box which offers a digital toolbox that brings together all the content and services useful for a young person's orientation.
The Visions Orientation Assessment which facilitates the discovery of careers, personality traits, soft-skills and finding educational or employment solutions.
Métiers 360° , which uses virtual reality to build a professional project.
In addition to these solutions focused on orientation, the CIDJ presented some tools dedicated to professional integration.
Other speakers presented solutions for young people to :
– Find a work-study program or an apprenticeship with the ANAF
– Participate in Civic Service initiatives
– Go abroad with Eurodesk
Many initiatives and events have been announced for the fall
After a morning of testing, the afternoon was dedicated to exchanges and workshops. The workshops were carried out in sub-groups around the following themes :
– the initiatives set up by the youth counselors in the network
– the communication tools that will be implemented to mobilize young participants and their families
Following these exchanges, the CIDJ announced their future events for young people from 16 to 29 years old. The CIDJ hosts parents' cafés, events on career guidance and professional integration as well as webinars all year long.
This small-scale event brought together more than thirty youth information professionals: managers, youth counselors and guidance specialists from IJ structures in the Ile-de-France region and IJ correspondents. The youth information professionals were thus able to :
– Get information and strengthen their skills on guidance
– Exchange on best practices and share available tools and resources
– Present the actions implemented to best accompany the young people that are seeking solutions at the beginning of the new school year
If you would like Visions to participate in one of your events to present its Orientation Assessment, please send an email to mackenzie@visionspol.eu