By sharing your skills data, you can discover the genius in you !
The VisionsTrust app allows you to manage your consents and share your skills data between organizations to help you on your professional and personal journey.
 Share your data with innovative applications to learn more about yourself, discover your skills, explore careers and education possibilities, and decide your future by setting your preferences.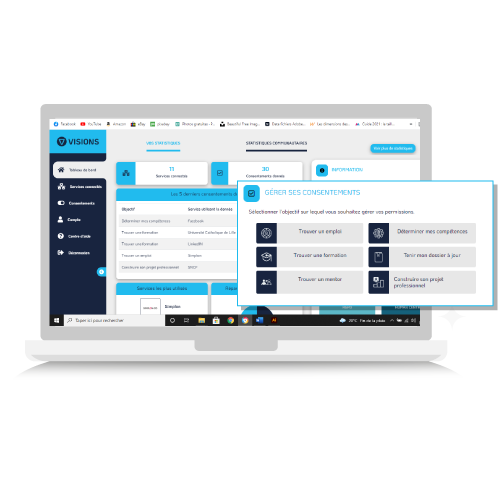 Keep your information up to date




VisionsTrust helps you on your career path 
Use your skills data to help you achieve your business goals while maintaining control over its use. That's the promise we make to you with our VisionsTrust tool !
Manage and analyze all your skills data in one place
VisionsTrust makes it easy for you to manage your skills data.
Thanks to its features and dashboard, you will be able to find the best services to help you reach your professional goals.

Connecting services
Choose the services that you wish to exchange data with according to your goals

Consent management
Manage your consents in one spot, in just a few clicks according to your goals

Advanced statistics
View your personal statistics and your community's statistics in a real-time dashboard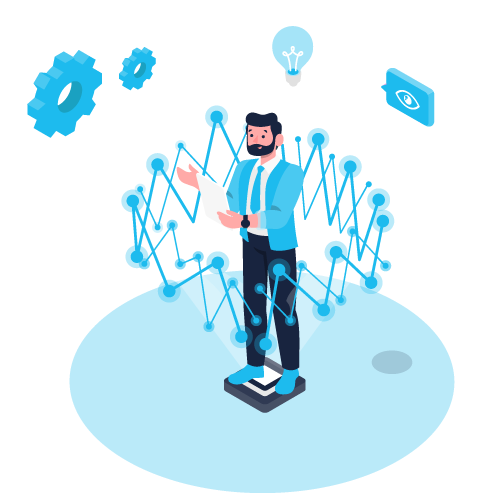 VisionsTrust une application 100% centrée sur l'humain
VisionsTrust is an application made for you and by you. This application is constantly evolving thanks to your feedback on our website or in our VisionsAndYou Beta Testers program. We modify the tool according to your feedback in order to make the management of your data as simple as possible.