A technology applicable to multiple use cases
Our technology is adaptable to the needs, use cases and situations of each individual. We have already developed numerous use cases at local, regional and international levels that allow the circulation of skills data within active ecosystems.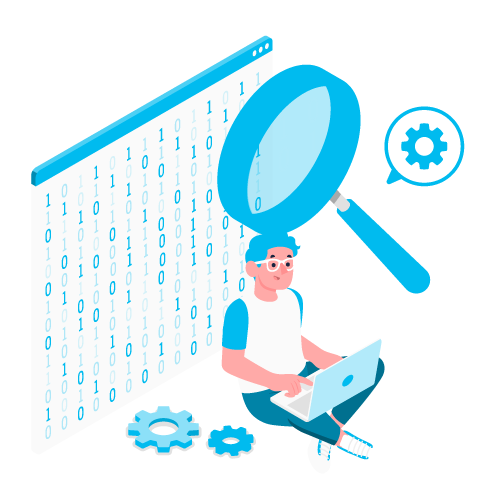 Oriane: a dynamic guidance ecosystem for the people of Ile-de-France
Commissioned by the Ile-de-France Regional Council, Visions is working with CY Cergy Paris Université (CY), the Académie de Versailles, the Service Public Régional de l'Orientation (SPRO) and several edtechs to create an ecosystem of skills and orientation data open to all players and based on a human-centric approach. This allows the individual to generate a complete "orientation assessment" that can be shared with all members of the network.
This project is a continuation of the Lyli project and is intended to be extended to the entire Ile-de-France region.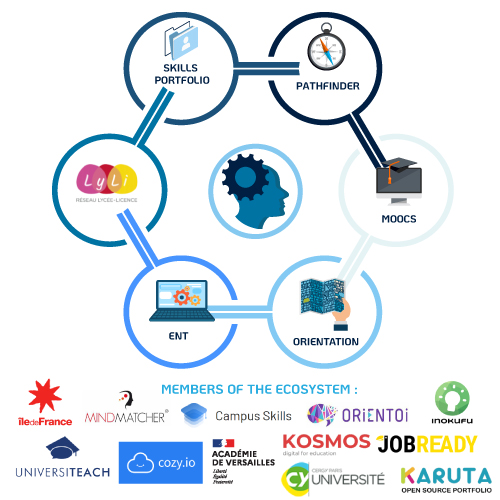 Université Catholique de Lille: a dynamic ecosystem for work-study programs
Visions is working with the Catholic University of Lille to enable data sharing between universities and employers to allow learners to better determine their skills in a hybrid way and for the university to adapt its educational models according to employers' needs. Personal data on skills, professional experience and diplomas obtained circulate between the various stakeholders.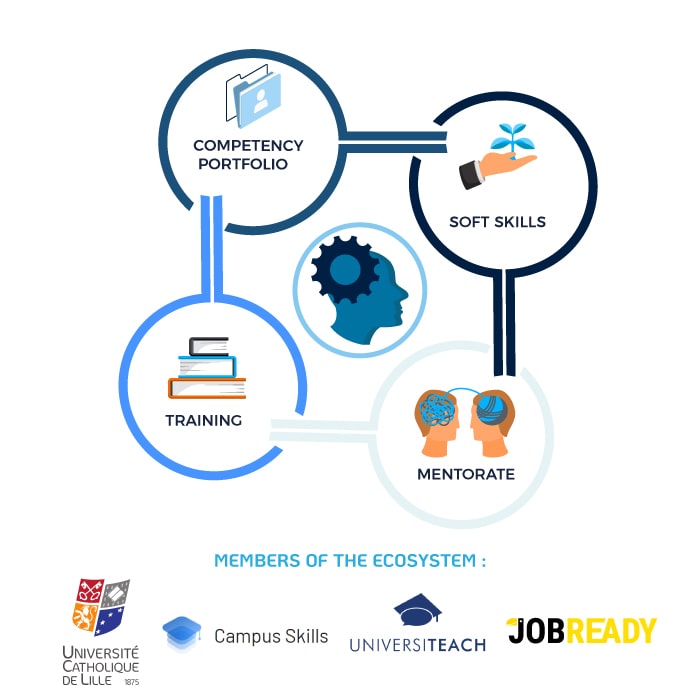 Ecosystem orientation assessment  
Visions is currently working on the connection of various services within a data sharing ecosystem allowing the generation of a counseling assessment tool presenting a harmonious and coherent support for younger audiences  seeking guidance and access to professional counselors.
Visions is working with its partners Jobready, 5Discovery, Orientoi and Zola to build an ecosystem that serves CFA advisors in their support of work-study students and interns. It allows CFAs to match work-study students and interns with companies according to their respective needs. This ecosystem aims to create a connected platform to discover, train and support people according to their profiles and personalities.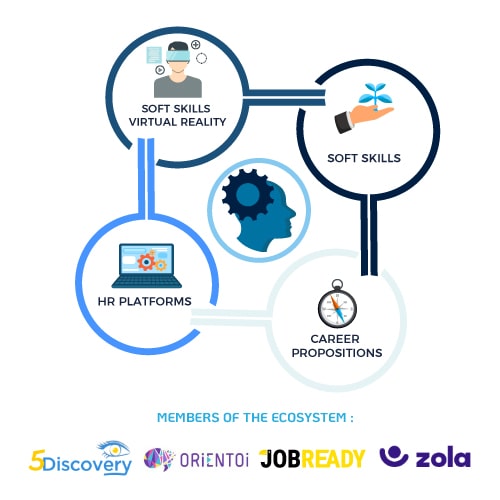 Visions is currently working on connecting various services within a data sharing ecosystem around hard skills. This data-sharing ecosystem will help improve and enhance learners' skills and provide them with personalized content and tests.