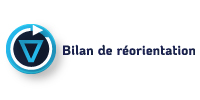 Reorientation Assessment: A playful experience for undergraduate students at CY Cergy-Pontoise University
In a context marked by the ongoing health crisis, CY Cergy-Pontoise University has encountered a significant increase in reorientations among first-year undergraduate students. Recognizing this challenge and aiming to enhance student support, CY Cergy-Pontoise University and Visions joined forces to create a robust and personalized orientation tool. CY students considering a reorientation can now assess their skills and aspirations, receiving training recommendations tailored to their goals and personality.
Who Benefits from the Reorientation Assessment?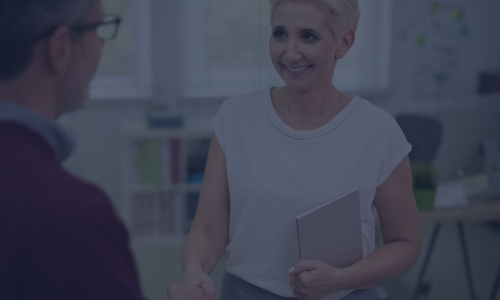 CY Cergy-Pontoise University Career Counselor
Provide assistance and address staff shortages during the COVID crisis while facilitating a smoother reorientation process.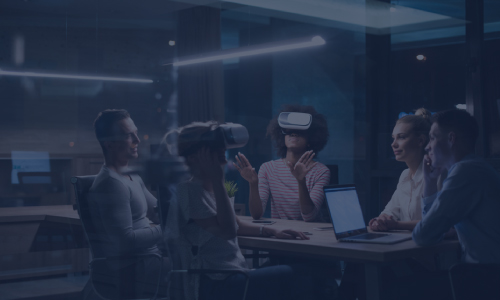 Offer their platform to CY Cergy-Pontoise University students and gain business opportunities.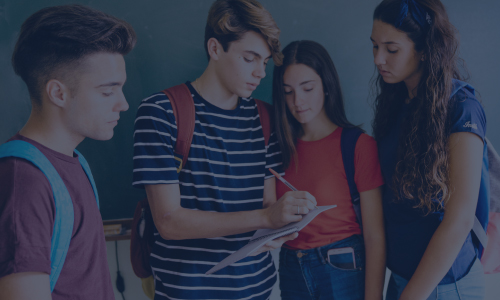 CY Cergy-Pontoise University Students
Experience a seamless and swift reorientation towards other programs offered by the university, accompanied throughout the process to prevent dropout.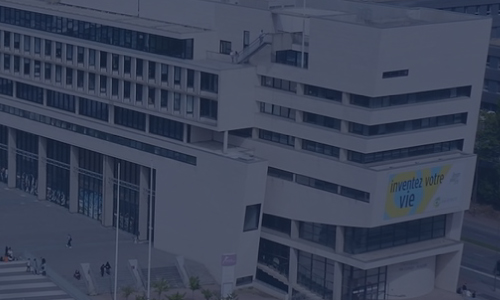 CY Cergy-Pontoise University
Simplify the reorientation of first-year undergraduate students towards other programs offered by the university, enhancing support within CY and promoting student retention.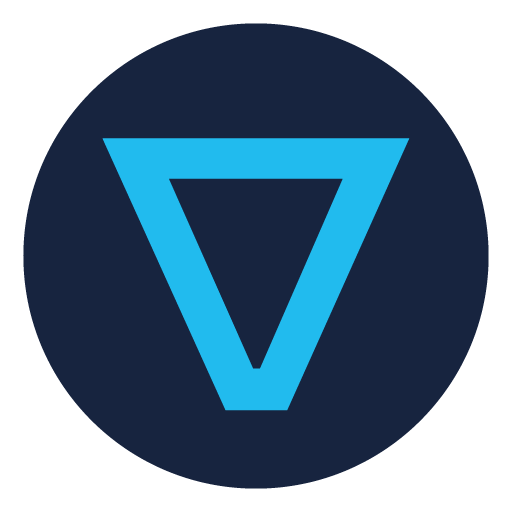 Visions' reorientation assessment relies on its innovative technology, VisionsTrust, which ensures seamless connectivity among participants. This approach promotes efficient interoperability while emphasizing the respectful and human-centered use of personal data.
How Does the Reorientation Assessment Work ?
The reorientation assessment is the result of a collaboration between three technologies. This experience was developed in partnership with CY's Career and Orientation Office, its counselors, Visions' edtech partners, and students, during co-creation workshops.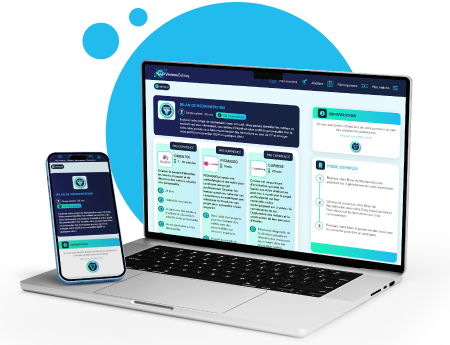 Self-Discovery, Career Exploration, and Work Preferences

CY students have access to three interconnected tools, which they can use in any order and reuse to refine their results.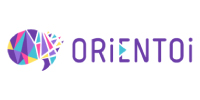 OrienToi is a talent identification platform through a gaming approach, allowing individuals to explore professional contexts, careers, and sectors based on their personality. This solution was developed in partnership with professional branches based on three psychological analyses: BARTEL, RIASEC, and MBTI. OrienToi holds the contract for the Proch'Orientation profiling platform of the Hauts De France Region.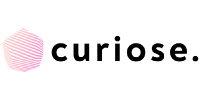 Curiose offers a career guidance journey to help students build a personalized career plan, guiding them through three aspects: self-awareness, career exploration, and educational path construction.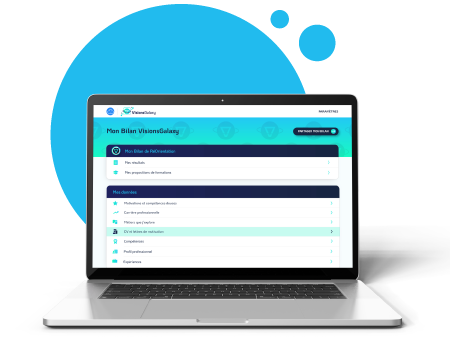 Results Visualization of the Assessment

All data generated in the previous platforms is transmitted to Cozy with the student's consent, securely storing their personal data on the cloud and allowing them to view it simply in the form of a dynamic report. This way, students have easy and convenient access to their data to aid them in making better reorientation decisions.
CY's Training Recommendations

Thanks to Inokufu's technology, students can easily find their matches with the training programs offered by CY. These matches are based on the careers the student has selected. Students then have the option to apply directly or share their comprehensive assessment with a CY advisor for personalized guidance.