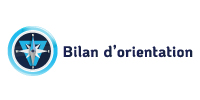 Career Guidance Assessment: A playful and interconnected experience
The career guidance assessment is a playful and entirely digital experience on VisionsGalaxy. Designed to facilitate individuals' career direction based on their personality, aspirations, skills, and interests, this assessment offers an innovative and personalized approach. Through this experience, individuals benefit from a more motivating and empowering orientation process to make decisions about their professional future.
Who Benefits from the Career Guidance Assessment ?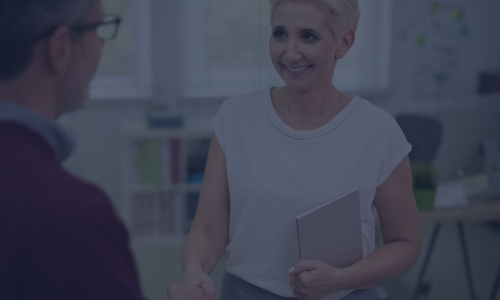 Provide better guidance and help your beneficiaries achieve their professional goals successfully.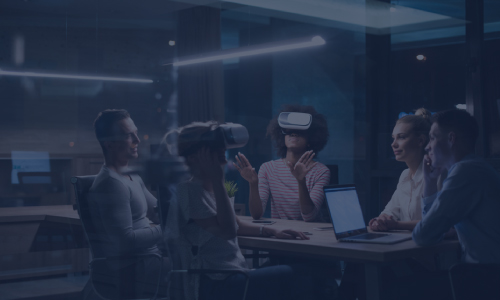 Make your platform available to gain new users.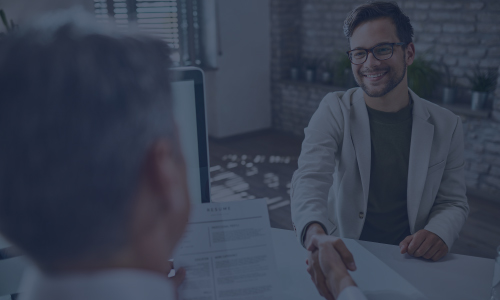 Develop a more targeted action plan in your job search and find the most suitable job offers for you.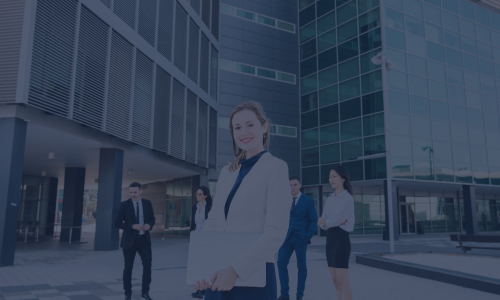 Gain a significant advantage in the recruitment and talent management process. By analyzing the skills, aspirations, and interests of potential candidates, selecting profiles that best fit your specific needs becomes simplified.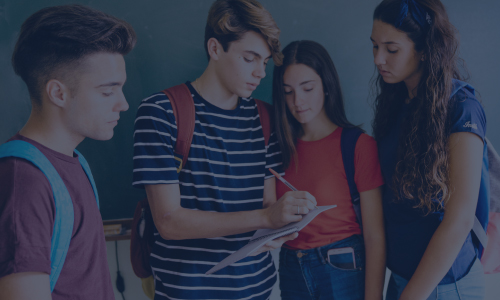 High School and College Students
Gain a better understanding of your own abilities, interests, and aspirations to identify your strengths and weaknesses, enabling you to focus on areas of study or careers that align with your skills and passions. The career guidance assessment opens up possibilities for professions and industries you may not have considered.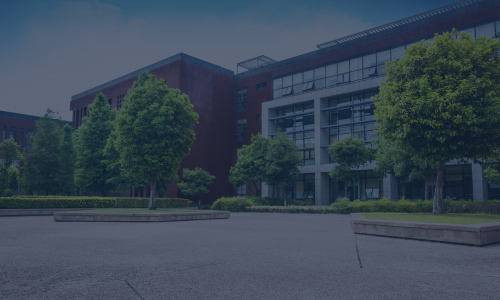 Gain a deeper insight into your learners' needs, interests, and aspirations to design more relevant training programs, and receive profiles of individuals interested in your courses.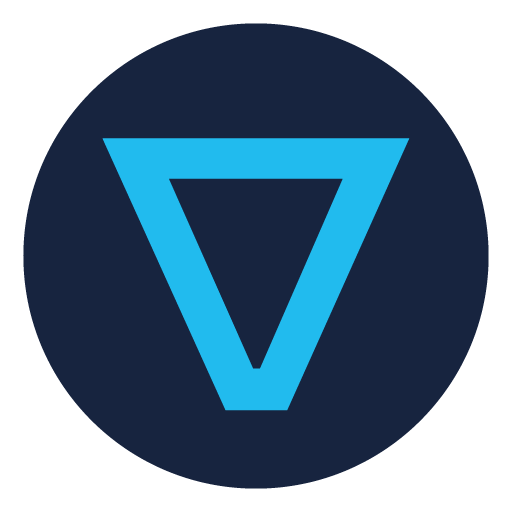 Visions' career guidance assessment is built on its VisionsTrust technology, allowing participants to connect seamlessly. This approach ensures efficient interoperability while emphasizing respectful and human-centered use of personal data.
How Does the Career Guidance Assessment Work ?
Discovering soft skills through your past experiences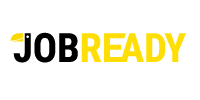 Jobready is an artificial intelligence-based platform for determining soft skills using a state-recognized process for certifying soft skills.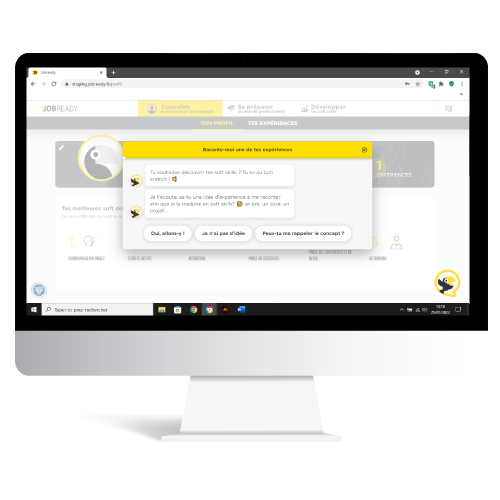 The learner interact with the chatbot
The learner inputs these experiences which are translated into soft skills. These soft skills can then be evaluated by the learner, their tutor or their entourage.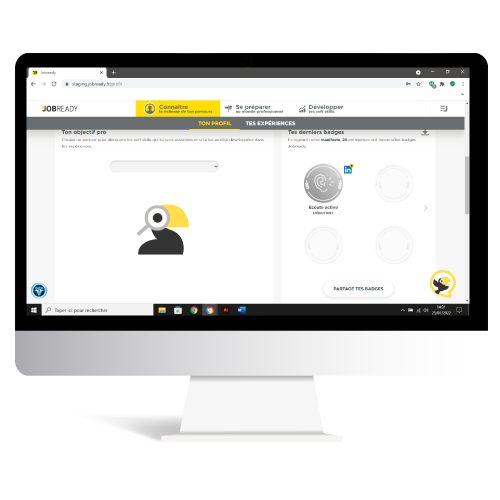 Suggested badges
A list of badges is generated by Jobready based on the soft skills the learner has identified. These badges are then sent to Orientoi with the learner's consent.
Discovery of professional context

A digital platform for identifying one's talents through games and discovering professional contexts adapted to the user's personality.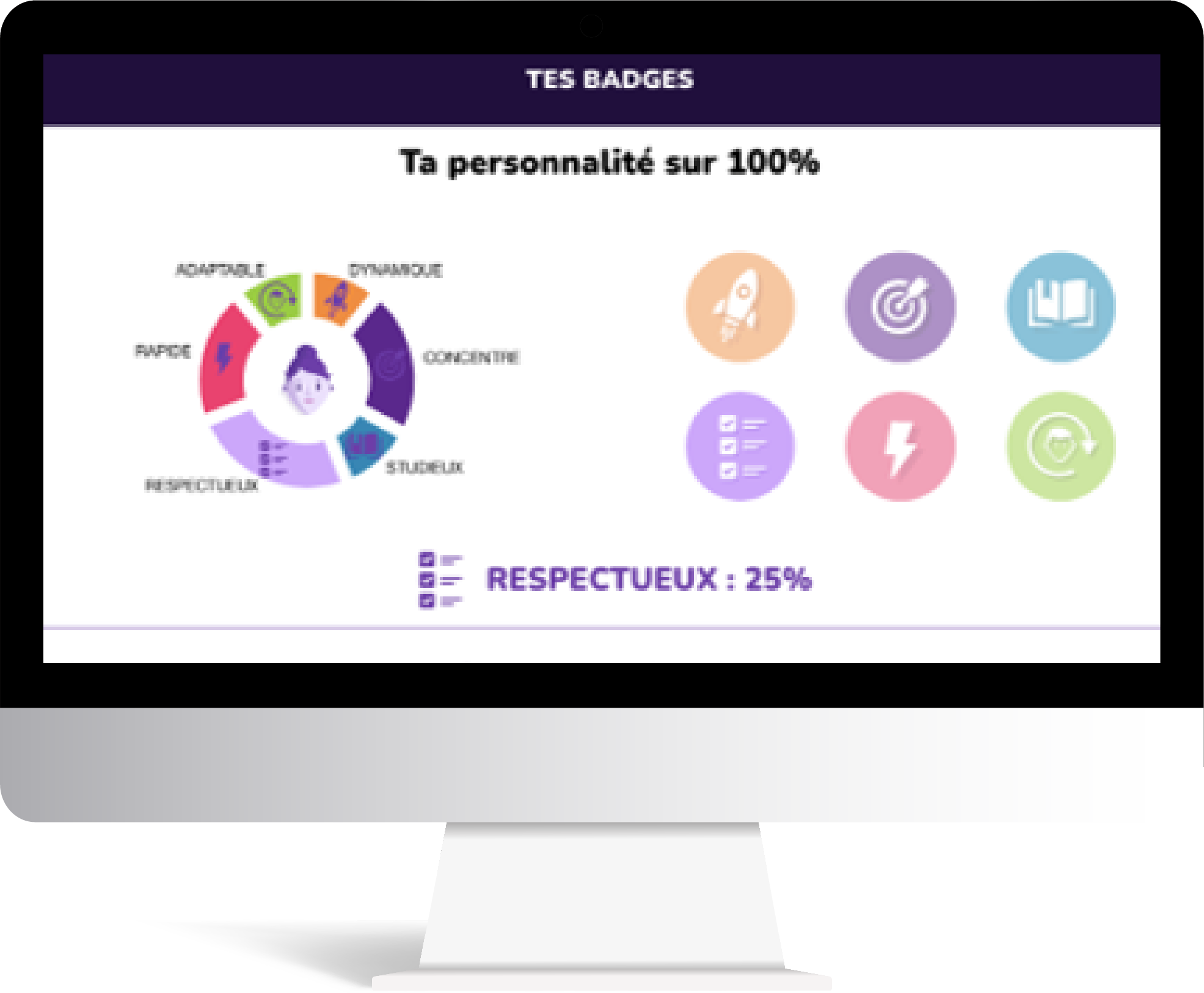 The student plays interactive games
Orientoi generates a list of potential talents and jobs that match the student's profile.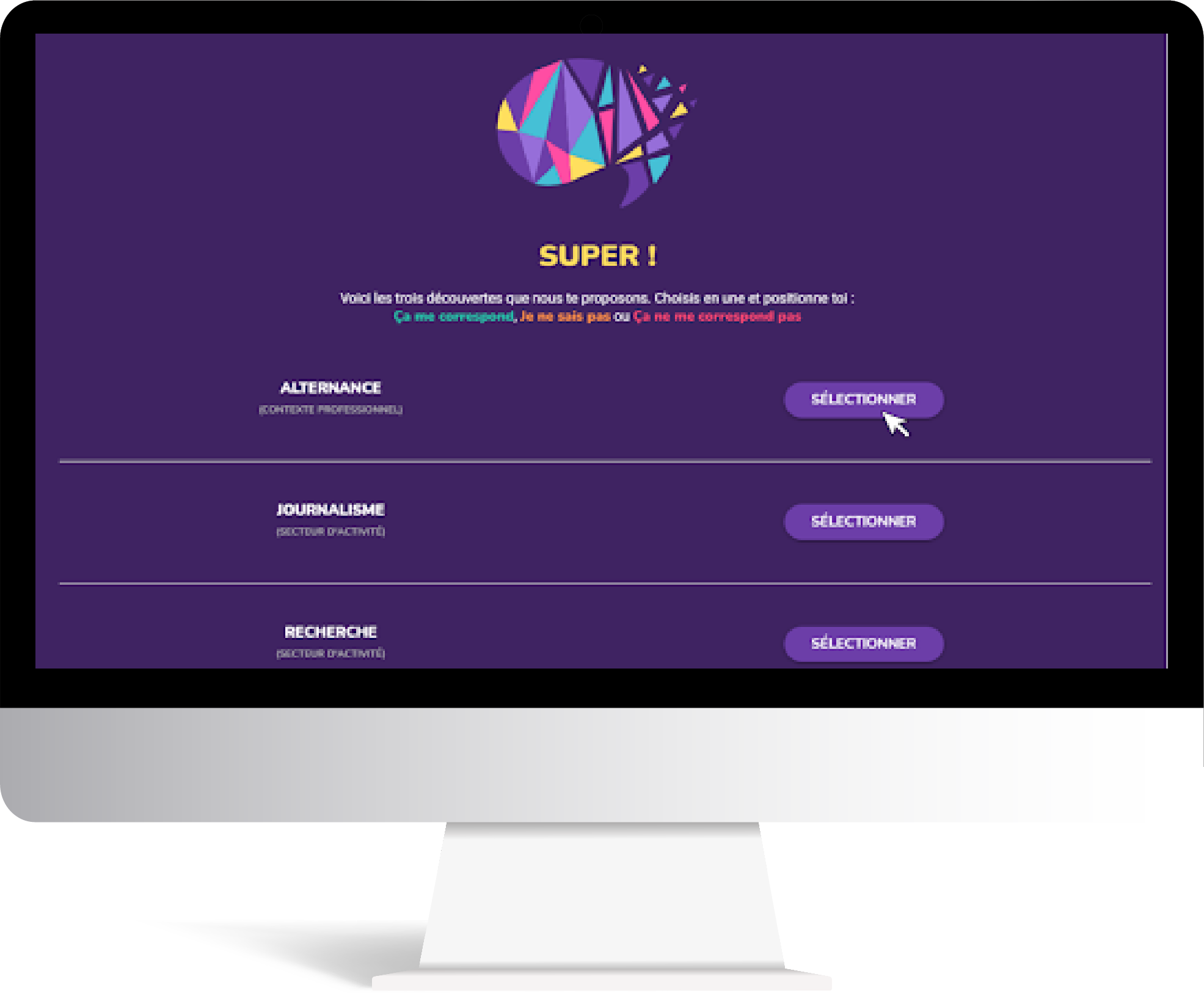 Jobs proposed to the student
A list of compatible occupations, sectors and professional contexts is generated. The student must then select the suggestion(s) that best correspond to him/her. The student can discover each suggestion thanks to the videos and explanatory sheets.
Matching with trainings
The student is offered one or more courses associated with the suggestions he or she has chosen.
Proposition of Educational Content

Inokufu is an interface proposing educational resources. It  recommends educational content categorized by specific subjects.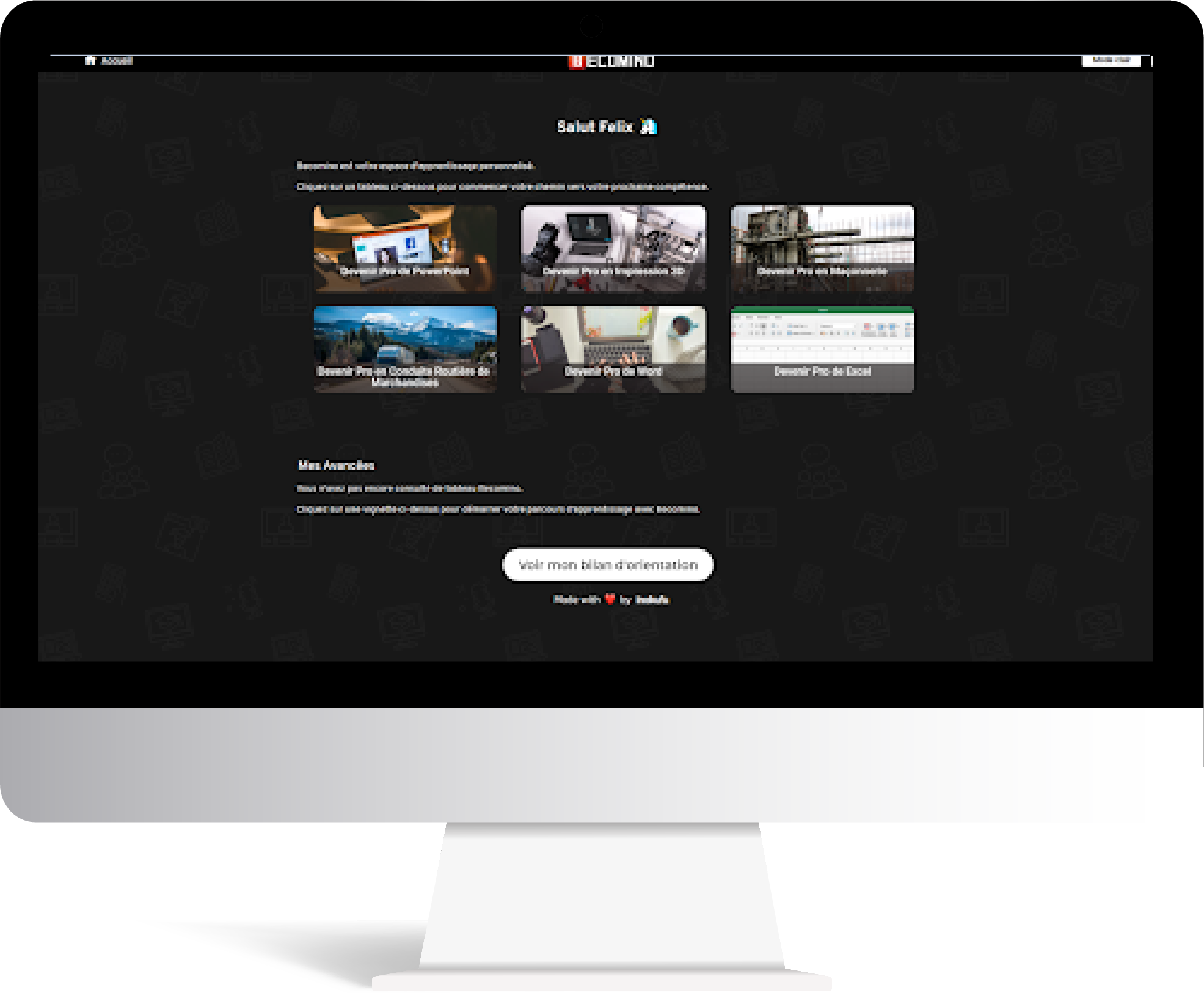 The targeted trades or training are transferred to Inokufu
Inokufu generates a list of content that correspond to the student's profile and to the chosen training/trade.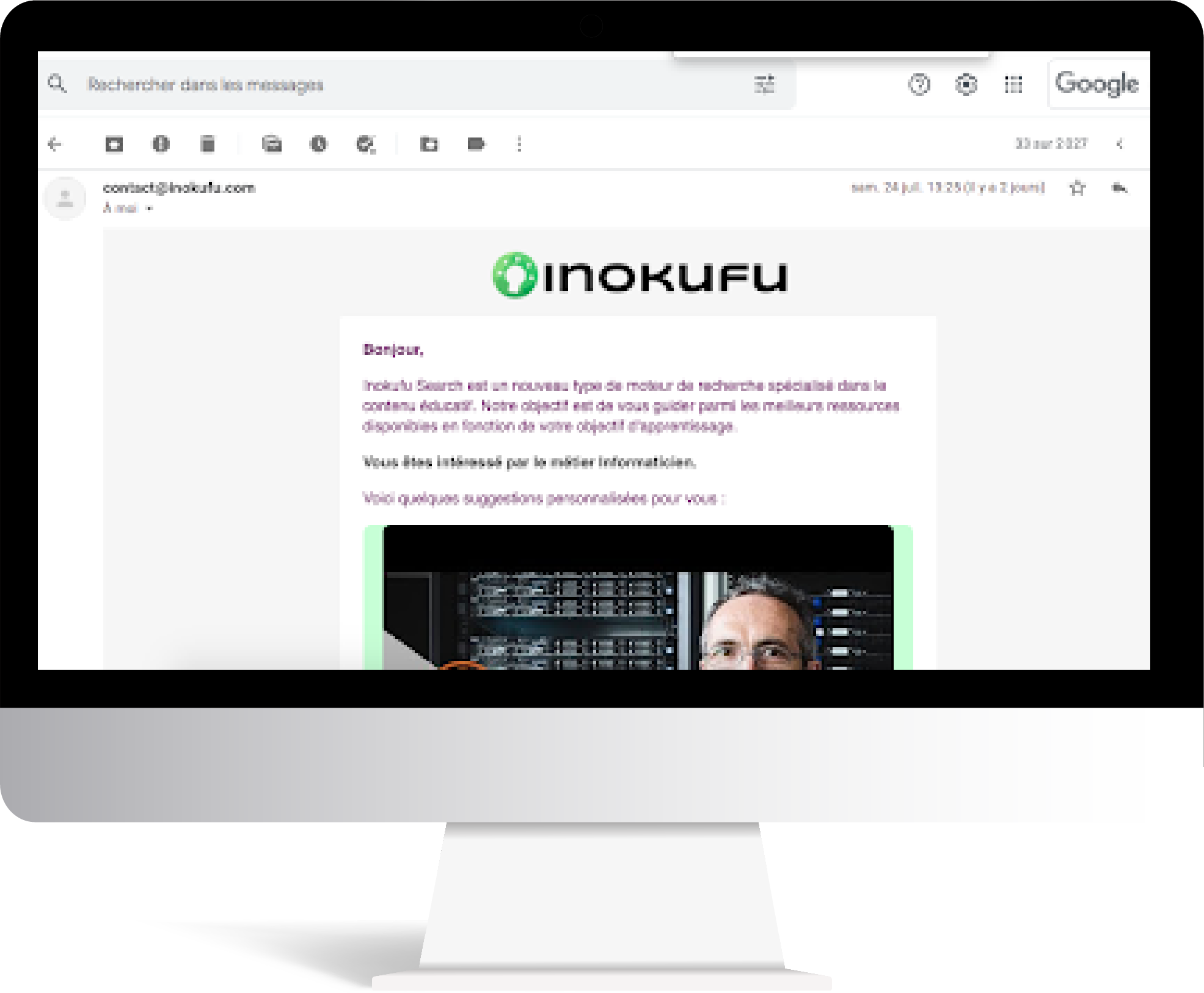 Proposition of educational content
The student is offered, by e-mail, targeted educational content according to the training courses and/or jobs previously selected on Orientoi.
Viewing and storing assessment results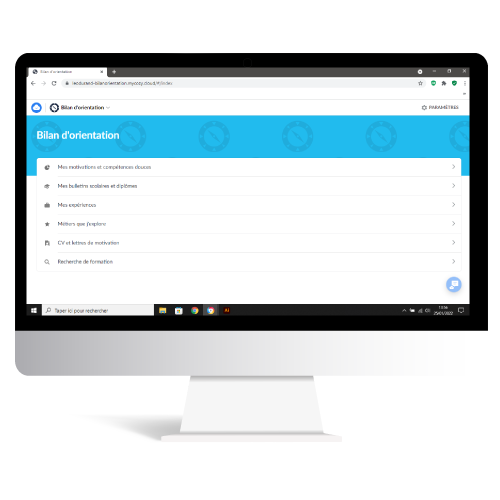 The student has access to their assessment
Cozy stores all of the assessment data in a central location so that the learner can easily share the information with a guidance counselor, for example.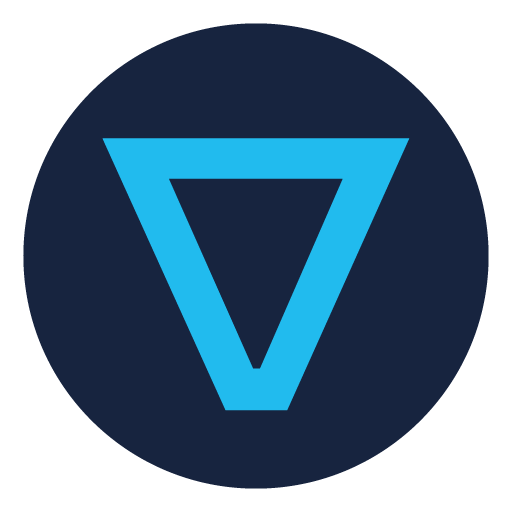 As a data operator we provide interoperability of services and build fluid user experience across platforms.